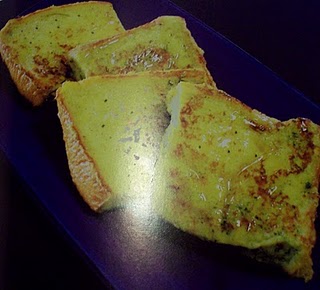 Moringa French Toast (for two)
Ingredients:
2 pcs. Bread 200 ml milk or coconut milk
2 pcs. Egg 1 big spoon of low glycemic coconut sugar
1 teaspoon Moringa Powder

How to make:
1. Put egg, milk, sugar and Moringa powder in a bowl and mix thoroughly. Cut bread in half.
2. Put bread in the bowl and soak it for a while.
3. Heat the frying fan, put butter or coconut oil and fry the bread.